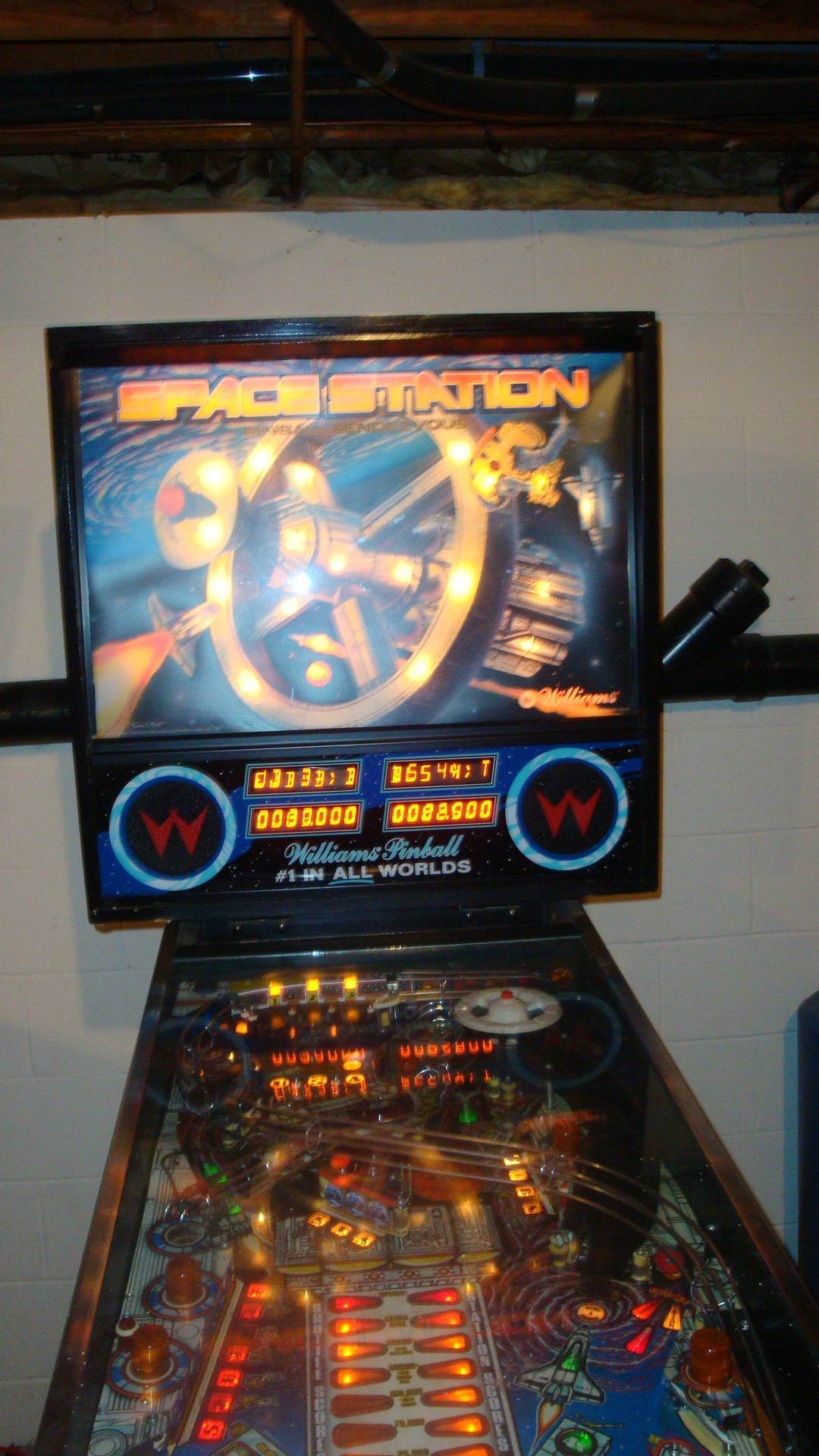 I am Dave Santoro.  This site has been created to document the restoration project for my 1987 Williams Space Station Pinball Machine.
I had always wanted a pinball machine, mainly for the sentimental fun of playing it, but also for the technical challenge of restoring it.  I had always assumed that acquiring a good condition machine would be outside my budget.  Nonetheless, I have been keeping my eyes on Craigslist for the last year or so just in case.    I saw a lot of machines in so-so condition for over $1000 but I wasn't going to spend that.  Last month I came across a listing nearby for two pinball machines for $950.  One was a Williams Space Station that was working with a few issues, and the others was a Williams Jokerz that lit up but was otherwise  not working.  I ran the deal by some of my online buddies who are experts in such things and the reaction was "Run and buy that now!"
I rented a truck and appliance dolly,  grabbed my 17 year-old son and bought them.  I am very happy with my purchase.  Both machines have minimal wear for being over 20 years old, and both were in a home basement for most of those two decades. I enjoy the Space Station machine a lot and have decide to restore and upgrade it a bit.
As an added bonus I was able to fix the Jokerz machine by replacing a fuse and re-seating a few PCB connectors!  That will be a restoration blog for another time in the future.